Refillable Soaps from Petal
PETAL
The refillable, natural, zero-waste foaming hand soap.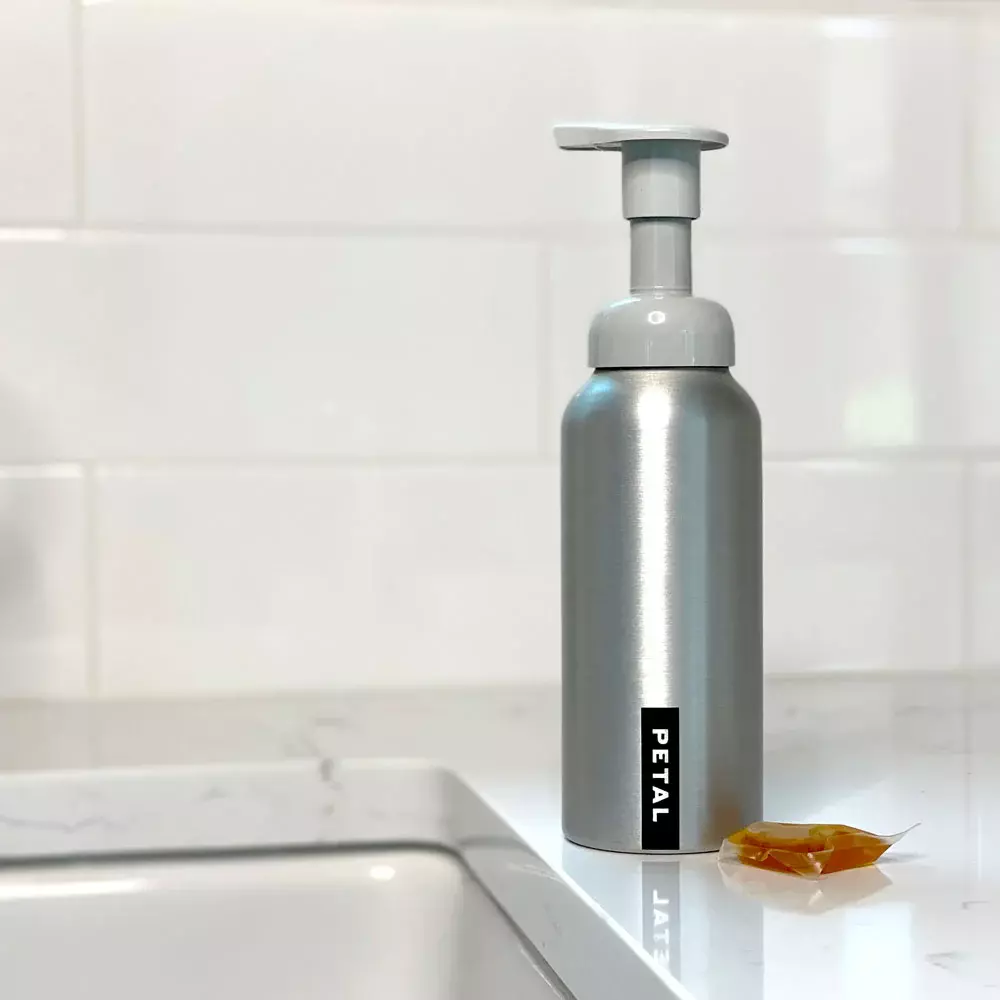 Refillable soap bottles and soap pods allow you to clean your hands, while not making a bigger mess for our planet.

Everything Petal makes is intended to be used, re-used or recycled. Petal soap is plant-derived, vegan and non-toxic with no synthetic dyes or fragrances. And shipping our soap without water reduces the carbon footprint from shipping, as does making our products in the United States, where we ship to customers nationwide.

Every person is on their own path to living more sustainably and reducing their single-use plastic consumption, and Petal intends to meet them wherever they are.